AMP HTML Templates For Your Business Website
The latest web design has to be mobile friendly, quick to load even in a low-signal area, and able to deal with videos, images and text seamlessly. The Google-backed Accelerated Mobile Pages (AMP) Project aims to be that web design. Google promotes pages which adhere to this protocol, and as it's open source, anyone can choose to make their website AMP-accessible. An instant rankings boost has to be a good thing, surely?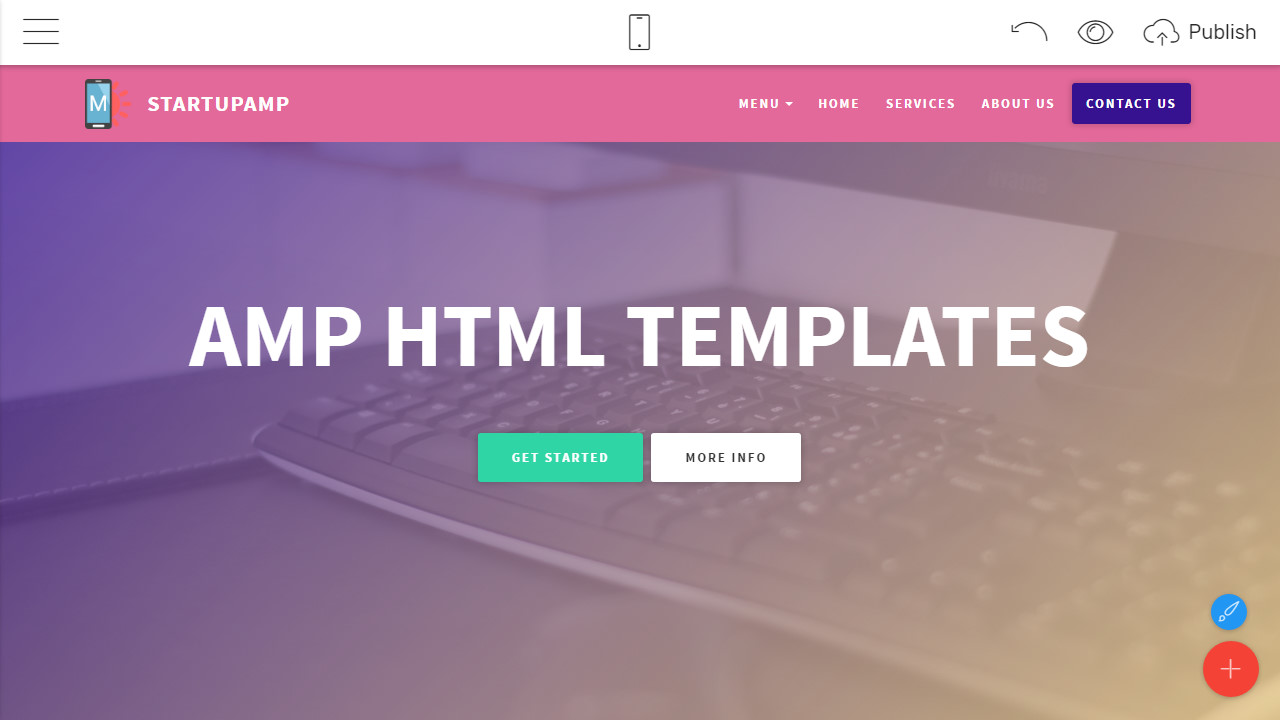 The easiest way to adopt an AMP web design is to download one of the readily available website builders designed with AMP in mind.
Mobirise Website Builder
Mobirise website builder is one of those AMP-ready applications. Mobirise has a number of AMP HTML Templates which work in blocks, making them easy for anyone to use. Website owners do not need to be coders to program this website builder, as drag-and-drop is the best way to make these sites look good. Designers can simply pick a block and drag it to where they want it to be on the page. Professional web designers can use Mobirise website builder for a quick and easy design solution, while do-it-yourself website owners can design their own site just as easily.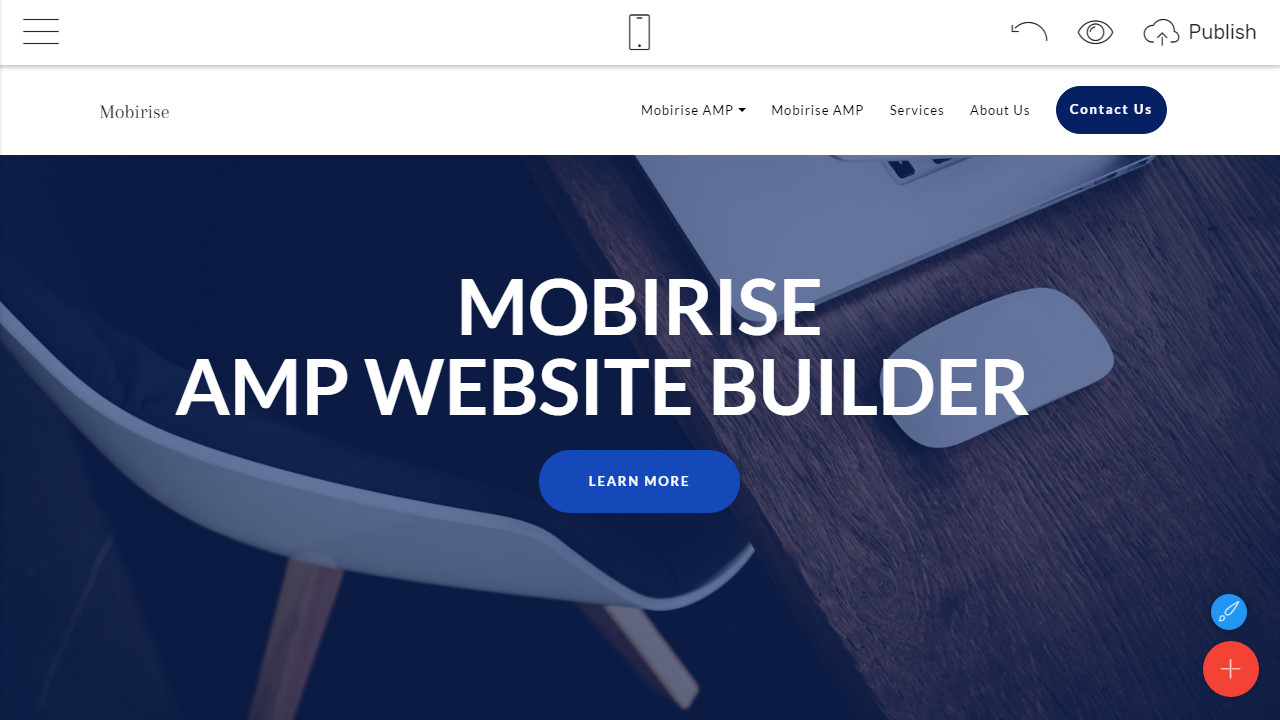 This approach may not be for everyone, as dragging and dropping predefined blocks into one of the AMP HTML Templates leaves little room for web designers to be totally individual. However, for simple websites which are promoting a single event for a limited time, a Mobirise AMP application is an ideal template.
Mobirise AMP
Mobirise AMP has easy-to-use blocks for the common website components such as text, images, videos and contact pages, among many others. No coding knowledge is required; the site is simply designed via a drag-and-drop operation. Even professional web designers use a website builder like this for their smaller clients. It's an easy option for startups, and once designed, can be quickly amended or added to as necessary.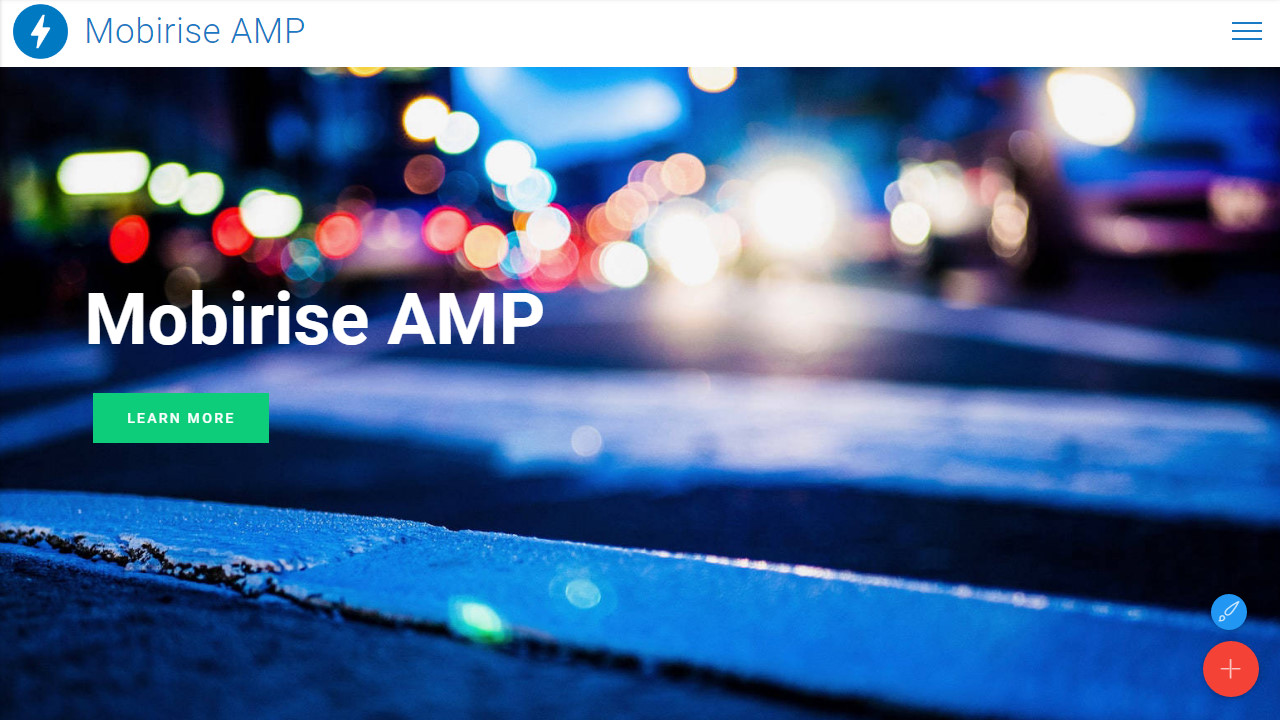 As Mobirise AMP is so simple to use, users can opt to dispense with the services of a web designer entirely and simply set their website up themselves. This not only saves money, but also ensures that the user retains complete control over the content and look of the site themselves. It's as easy as downloading the application, choosing the 'create new site' option from the Sites menu, and starting to design by dragging the preferred blocks from the selection on the right-hand side. Colour and font selections can be changed for each block as required. Based on the Bootstrap 4 website builder, Mobirise AMP is designed to be simple to build, easy to maintain and quick to load across all devices. That's a decided plus point for those who live in an area with poor wifi coverage or whose phones are older.
Mobirise AMP is compatible with Windows and Mac, and websites can be hosted by any provider; users are not tied to one specific company. The main Mobirise website has a helpful live demo section, where potential users can see examples of the various blocks and watch videos for more information on each area. This helps to visualize what the finished product would look like in action, and allows designers to choose between similar blocks according to taste. It's even possible to have the main Mobirise website and the website builder open at the same time so users can consult the website at any point during the process.
LightAMP
LightAMP is one of the paid-for AMP HTML Templates available from Mobirise which is based around a white or pale background. It offers a clean and simple layout for clients wanting a basic website which still offers all the bells and whistles.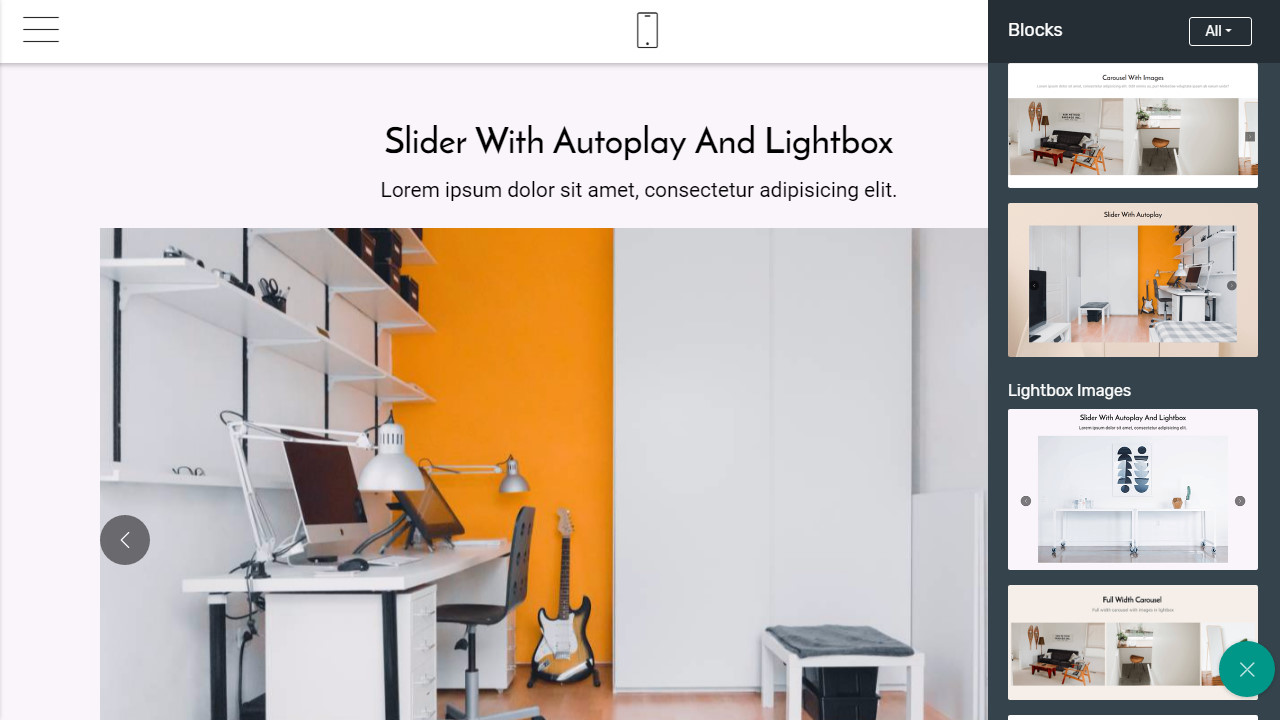 The website blocks offer options for product display, description and purchase, company information, about us and contact us fields, among other choices. In a similar way to the main website, live demos offer an idea of how the blocks will look and work in real time.
BlackAMP
BlackAMP is the opposite colour scheme to Mobirise's LightAMP theme. The background features black and dark colours and is suitable for those companies whose products look better with a dark background. The same pages are offered so a basic website with clean lines can be created from this theme.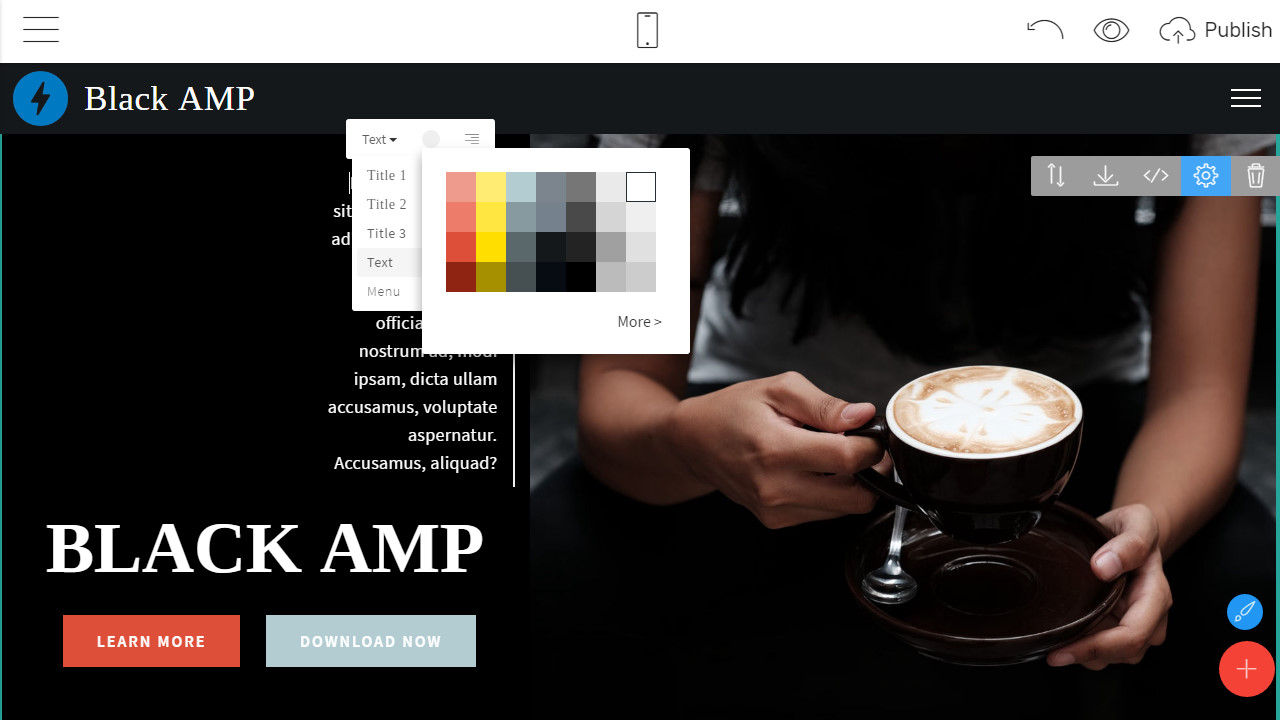 As with all of Mobirise's free AMP HTML Templates, there is no requirement for any coding knowledge - even the most financially strapped sole trader could build their own website after buying the use of this theme. Users can create a responsive, adaptable website in a short time, using modern website blocks and bright colours. All Mobirise AMP HTML Templates are fully mobile-friendly and will load seamlessly across a range of devices.
EventAMP
EventAMP is designed for people with an event to promote. Gigs, seminars, conferences, signings, celebrity chef cooking demonstrations, wine tastings and other special-appearance-related one-off events can be effectively promoted using this theme.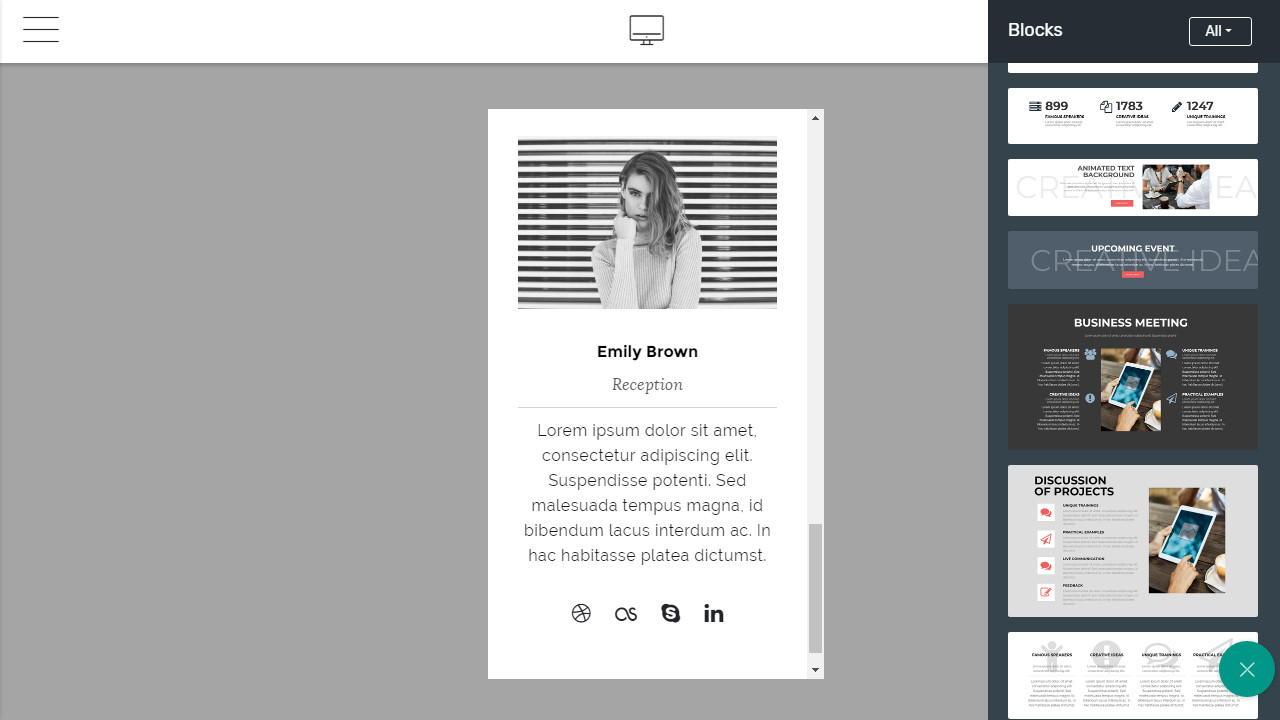 There are special blocks for ticket booking and merchandise purchase as well as the usual website blocks for information, contact, images, videos and social media.
Conclusion
Mobirise AMP is a simple, easy-to-use website builder which offers users a wide choice of customizable blocks to drag and drop, creating the website of their choice. The variety of paid-for AMP HTML Templates offer a colour scheme for everyone, and because the website builder is open source, it's quick and easy to download and get started. Now anyone can have a professional-looking website in no time. No coding knowledge is required and there are no restrictions on choice of a domain name or hosting company.
For freelancers and small business owners, Mobirise AMP is a great way to start promoting a business, new product line or upcoming event. The simplicity of the website builder means that a new website can be up and running in a few hours, maximizing the chance to start selling tickets, have potential buyers browsing products or reading about the company's services in as short a time as possible.
Plus, Mobirise AMP themes are Google-friendly, so any AMP site will automatically be displayed towards the top of the rankings. Users will see a notice informing them that these sites have been built with Accelerated Mobile Pages for faster and more responsive loading. That extra dash of 'Google juice' will potentially put a website in front of more people, no matter how new it is. Given how difficult it can be to become highly ranked with Google, that can only be a good thing for the website's owner. More people looking at the site could mean more work, more sales, more success. And all from a simple, drag-and-drop website builder.