Top Responsive Website Builder For Gaming Page
Creating a gaming website is not an easy task to do. Gaming website requires a lot of hard work as well as programming skills. But 8b has made this complicated task quite easier by offering a user-friendly developing feature.
8b allows the user to create a professional gaming website without coding. In this article, we will guide you about creating a gaming website with 8b.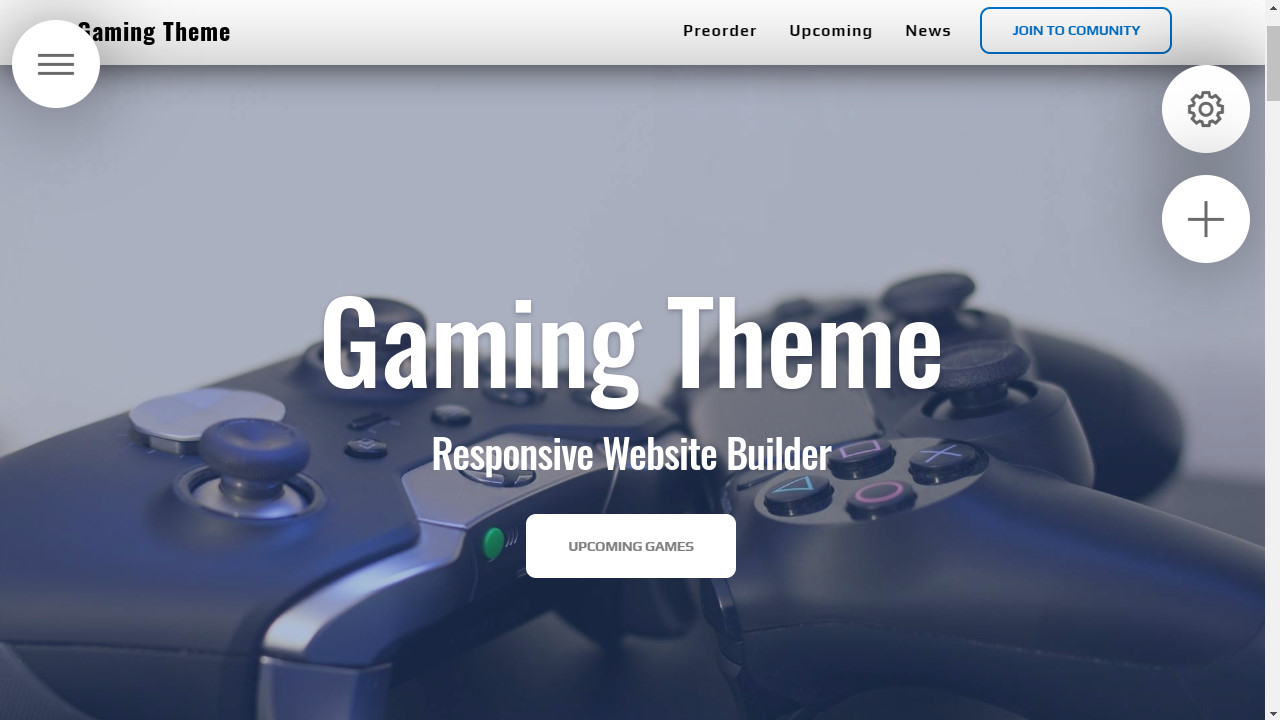 Responsive Website Builder
8b is a responsive website builder that permits the user to create any website such as Company website, Portfolio, event website, Sport website, store, a gaming website, and many more.
It is a free website builder that provides a user-friendly website with very less loading time. 8b doesn't demand any programming knowledge from the user. The user only needs to know about primary computer knowledge.
Creating a gaming website
If you want to create a game site even without coding concepts, then you must try 8b. 8b responsive website builder make things lot more accessible for the user by offering free functionalities.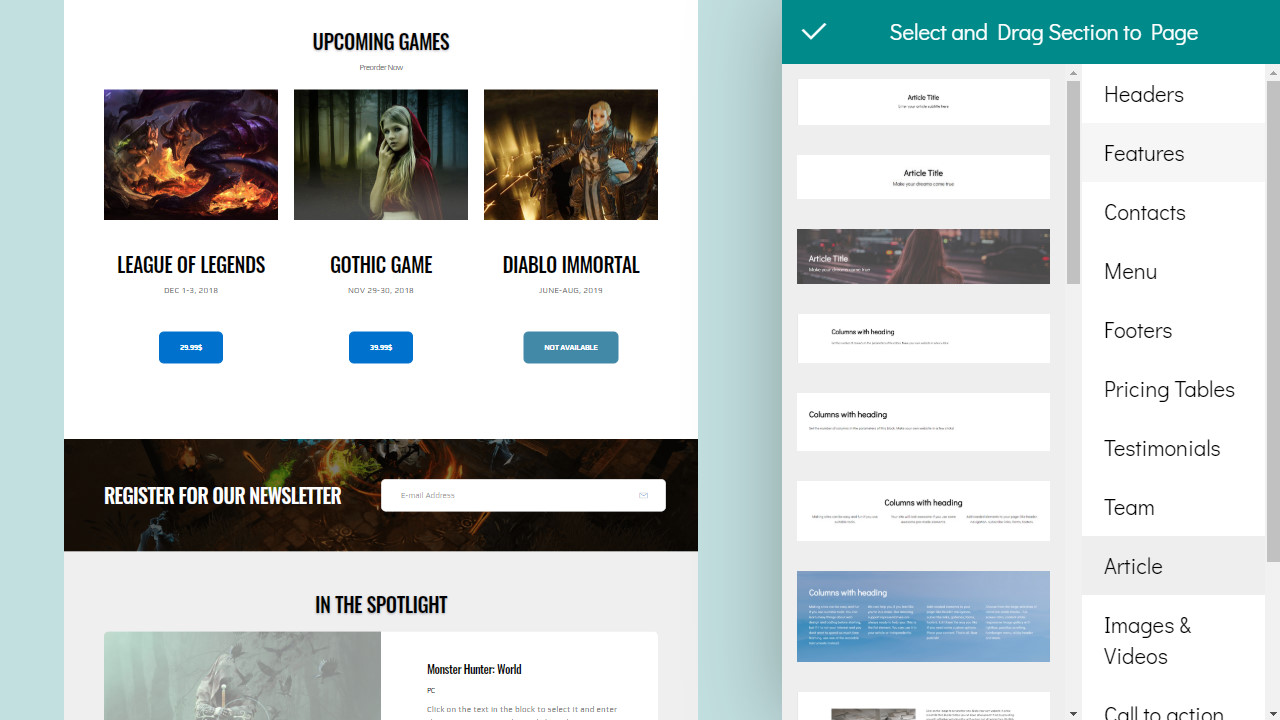 However, the first thing that you need to do for Creating a gaming website with 8b is to click on "Create free Website" on the top right side of the official 8b website and sign up with the Google or Facebook account. Or you can create your 8b account to start the website creation process.
Choose the gaming theme
The other thing that you require to perform to create a gaming site is to select a gaming theme. The theme is something that makes your website look attractive. 8b Website builder has a large amount of theme, including gaming website theme that adds more beauty to a gaming website.
All the theme are free for both non-profit as well as commercial use. The user has to sign up to the official 8b website to get all the themes.
Design the content
After choosing a gaming theme, you have to design the content to make your gaming website charming. 8b responsive website builder provides many customizable features to the user via which you can design a beautiful gaming website.
After selecting a theme, the user is directed to another page where they can find multiples option. At the right side of the page, you may see "Add a section to page" feature that permits the user to add any desire section to the page.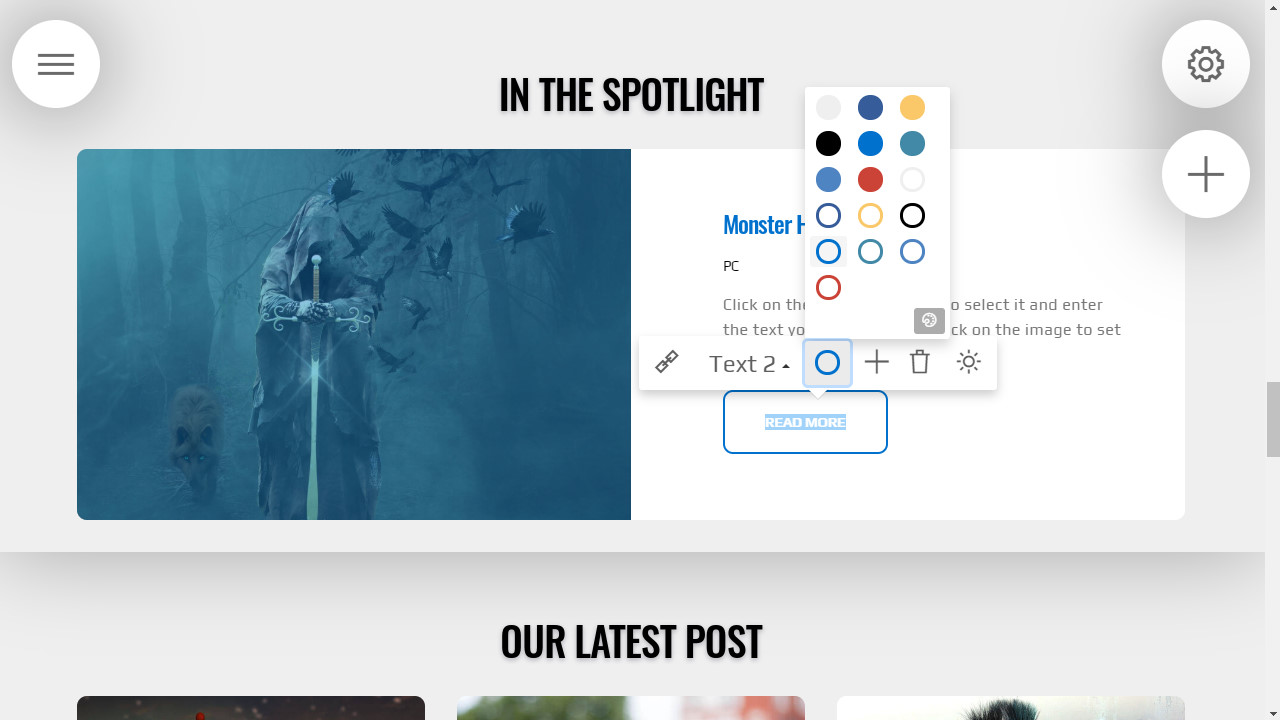 To add the page, the user needs to select the required section such as header, menu, contacts, Testimonials, team, footer, and many more.
Following this, 8b website builder will show further sub-options design for that particular section. You can select any of the section design that you want to include in your website page.
Furthermore, at the upper side of the "Add section to page," there is a "Customize section" that let the user customize the added section. You can modify the Background Color, Background image, Cards Count, color, and many more options within the page section.
Other than this, clicking the mouse on page text will assist the user in adding text to that desired place. User can also insert icon by clicking on any random icon on the page. 8b offers thousands of free icons, but you can also use yourself made icon.
Moreover, clicking on image will open a new tab that will authorize the user to add an image. 8b offer free online library from where you can get free images of any category. However, you can also browse images from your computer if you don't want images from 8b online library.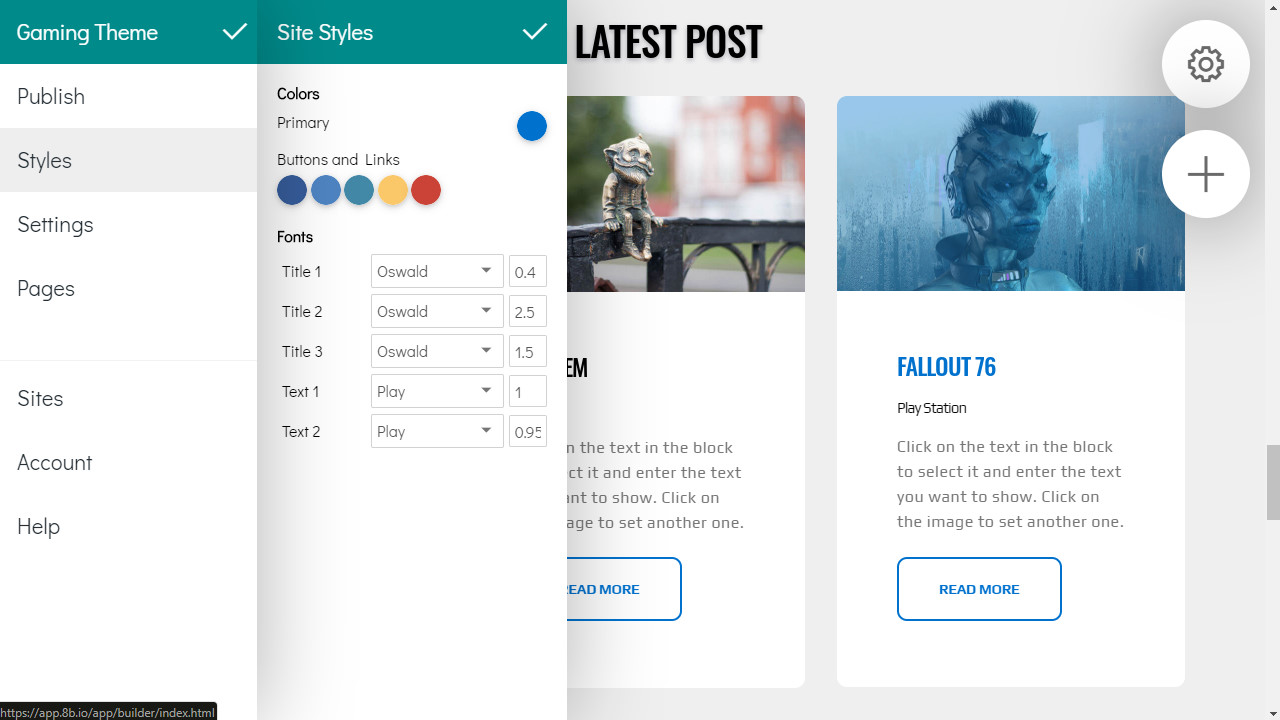 At the right side of the 8b website, there is another option that contains numerous sub options, including Styles, pages, settings, etc. The Styles option allow the user to completely change the theme of the page using color, background, and other things.
Publish your website
Once you are done with the designing process of your website, go to settings and click on "Publish" to make your gaming website live. After clicking on "Publish," 8b easy website builder will grant you the option to add a free domain with 8b trademark or include a paid domain without any trademark.
This option also allows the user to submit their website to Google for indexing purpose. Moreover, you can download the 8b designed website and publish it on some other paid hosting which might be an excellent choice to do, but you can also use 8b hosting.
Advantages
The responsive website builder grants an upper hand to the user. User can customize a lot of things for free. Website created using 8b website builder is quite faster in comparison to other builders. Google AMP is the primary reason behind the rapid speed of 8b website.
The Accelerated Mobile Pages make the website more responsive for mobile users. Other than this, 8b also provides an SSL Certificate with HTTPS to make your site secure. This SSL certificate automatically adds to your 8b website.
8b responsive website builder grant full security to the user website, so you don't need to worry about the safety. Thanks to the Google index option, that enable the user to publish their website on Google with a single click which is a great thing because you don't need to bother about the sitemap.
The PWA support ensures that you can turn your website into a desktop or mobile app within a few seconds. At the same time, the multilingual features let the user build their website in any language without much effort.
Conclusion
In case you want to create a professional gaming website or any other site without coding, then you must try 8b. This responsive website builder has a lot of features to offer for the user for free.
8b makes premium things accessible for the user without charging a single penny. The only thing you need to do is to create an account or sign-in from google/Facebook account on 8b official website. Creating a gaming website with 8b is a fun process to do, and you will love making a website using 8b.