Best Website Builder Software to Jumpstart Your Online Biz
Website builders and CMS's (Content Management System) are two of the most popular methods used when it comes to creating websites. Usually, the terms website builders and CMS are used interchangeably, but they are differences between them, and knowing what you want to achieve will help you choose the correct one.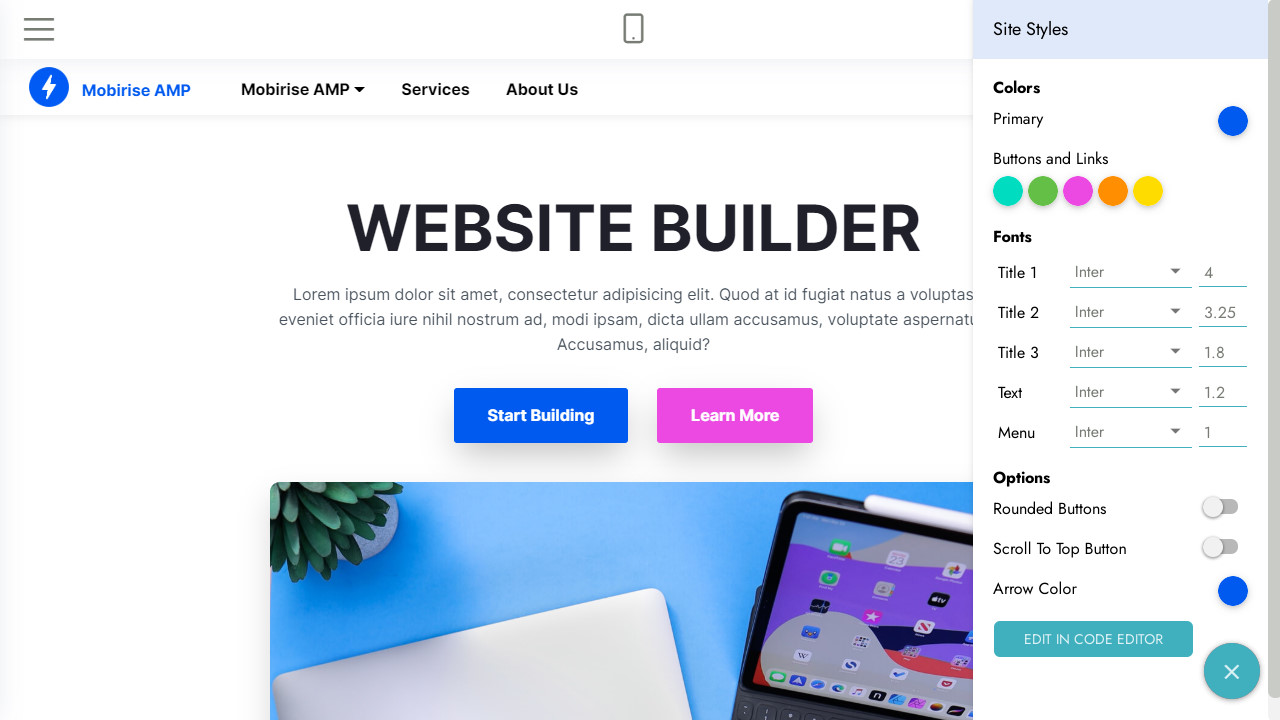 Content Management Systems (CMS) manage the content on a website such as blog posts. This is software that runs on a server and lets you create, store, search, and manage content which is usually stored in an SQL database.
Website builders help create websites using a platform or program. These builders are optimized to help users create websites quickly and with relative ease. Website builders usually have a drag-and-drop feature that lets users customize a webpage/website using the available templates and individual elements. They focus more on the frontend of the website such as its user interface (UI).
What Is Mobirise Website Builder
Mobirise is the best website builder software for offline use that can be used for both personal and commercial use. It has a drag-and-drop feature that allows for easy customization of your website. This feature means that coding knowledge is not needed to use Mobirise.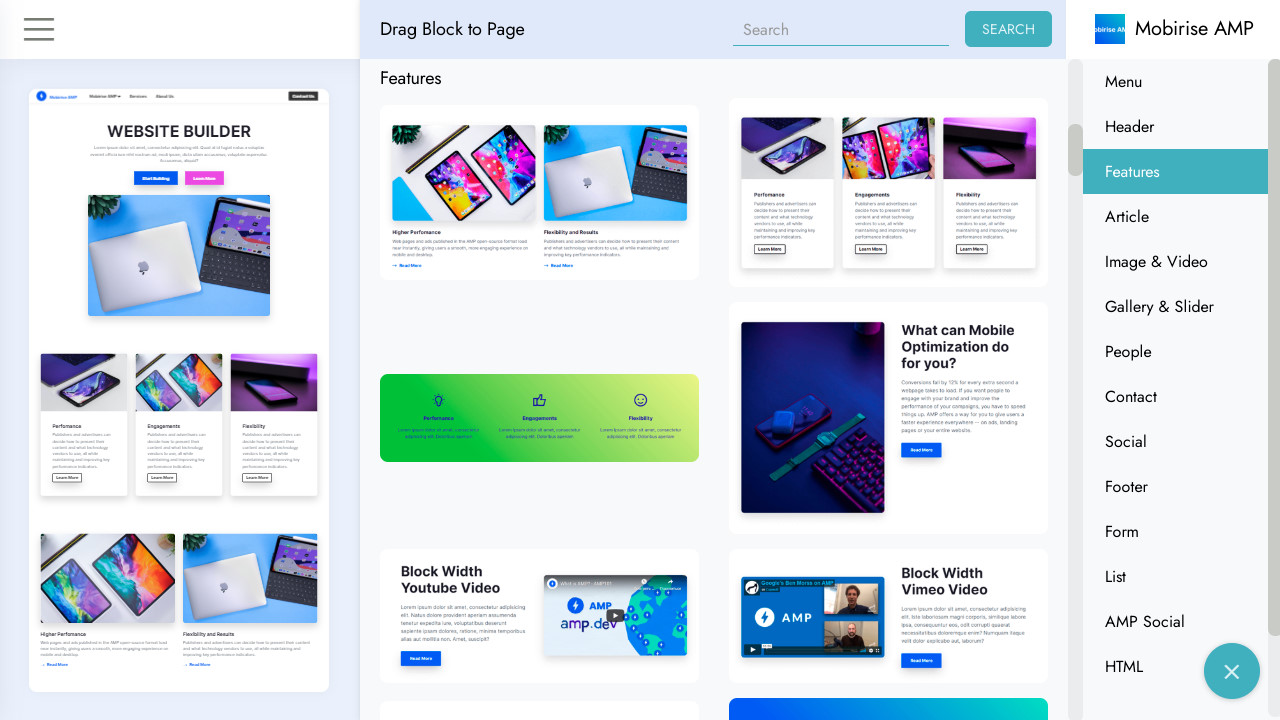 This application can be downloaded and used on the Windows and Mac operating systems (OS). This website builder has over 4000 beautiful website blocks, templates, and themes that can be used to create attractive websites.
Killer Themes and Templates
Mobirise offers 5 free themes that users can utilize immediately after they start using this best website builder software. There are over 100 premium HTML themes that can also be used but users will need to pay for them. All of the themes are responsive on mobile, so the website that is created using them will look good on all various platforms, from desktop to mobile devices.
Some themes are designed to be used for more specific types of business such as law firms, health clinics, gyms, and photography studios, while others have a more general use and can be customized to suit many different purposes.
You can get the premium themes as well as the other premium content at an affordable price with the exceedingly generous discounts that Mobirise offers.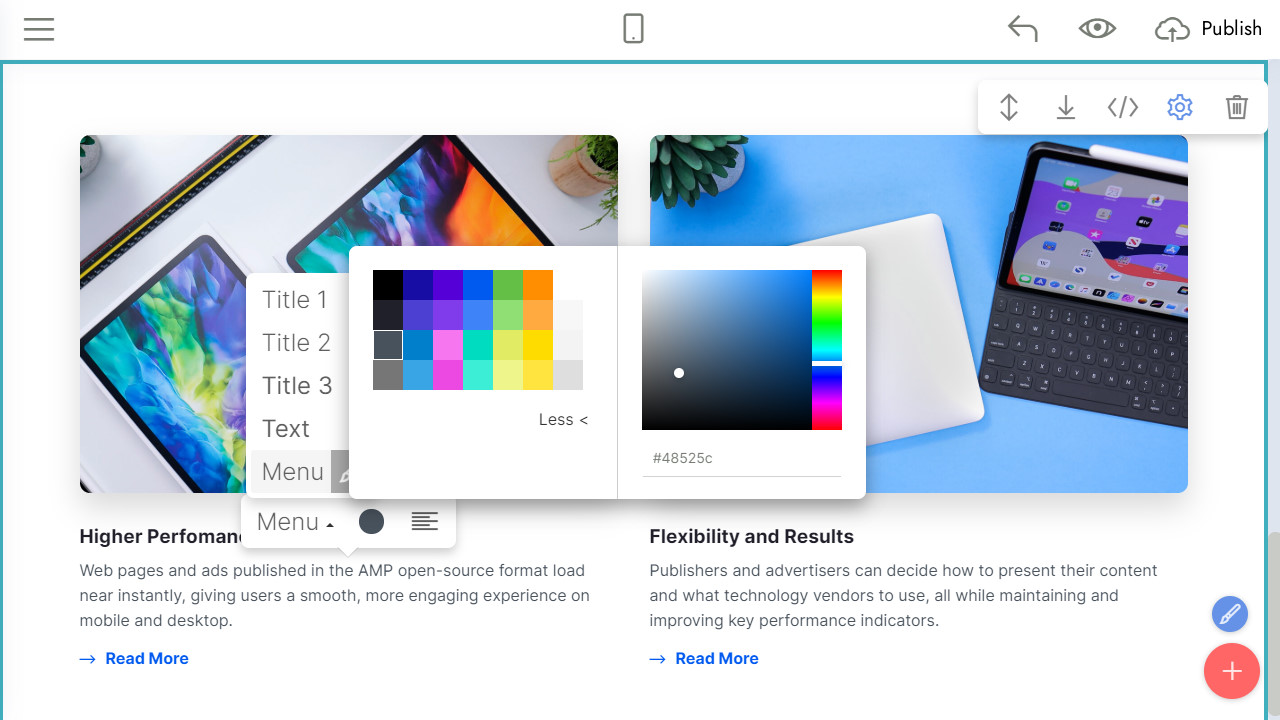 Greatest Extensions
There is a diverse selection of extensions that can be used for the websites that are created using the Mobirise web builder. Some of the many extensions available include Facebook, Disqus, Twitter, Instagram, YouTube and Vimeo video player support, Maps, Analytics, PayPal, Google Fonts, and SoundCloud.
The many available extensions can be easily integrated into the created websites simply with just a couple of clicks. What's even better is that new extensions are added frequently to Mobirise, so there are always new methods to improve websites and give visitors a better user experience.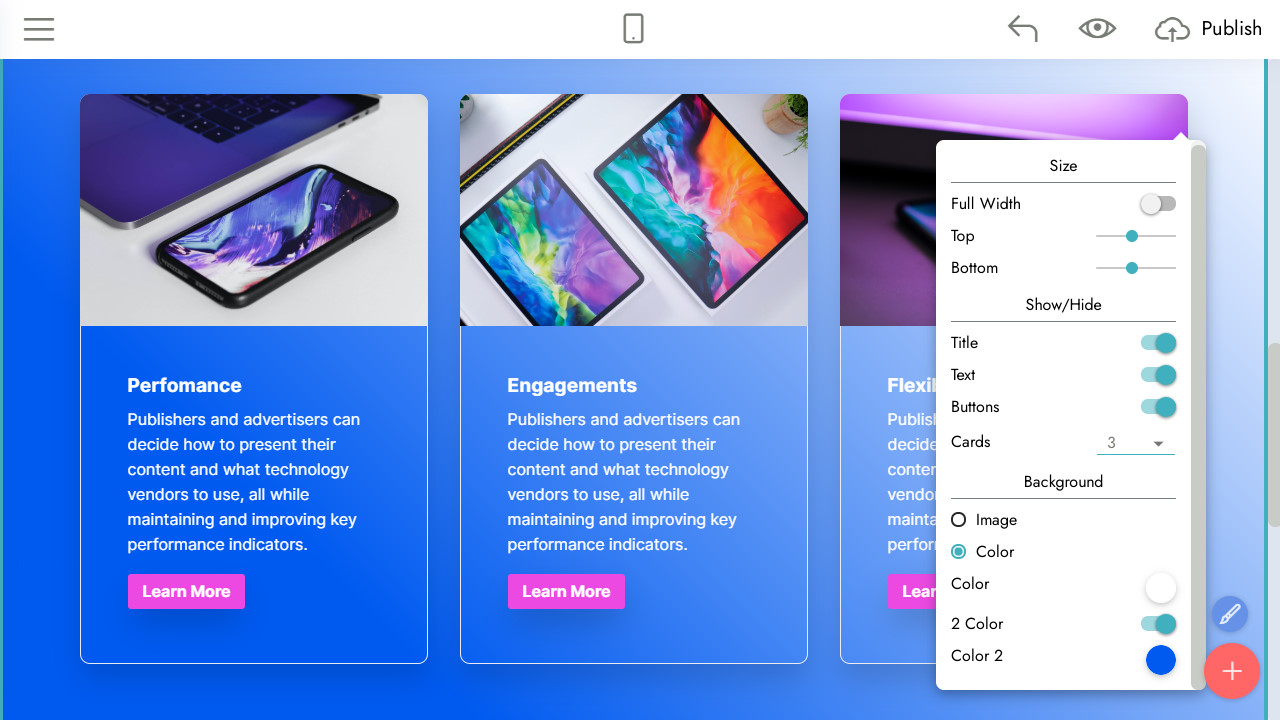 Quick Mobirise Tutorial
Using Mobirise is a simple and easy process. The first thing you need to do when creating a new website is to select the theme that you want to use. Once you have chosen the theme, you will need to locate the red circle with a '+' sign within it and click it. This will expand the blocks panel and you can start to drag-and-drop the blocks that you want included.
You can easily edit the text in each block by using the text editor, just simply select the text you want changed. If you need to replace or remove media files such as images and videos, click on them and select the appropriate action from the prompt. Content block parameters can be modified using the gear icon that is displayed when a content block is selected. This will allow you to customize the block further and give it the desired look.
Once you are finished with any changes you want to make, all you need to do is publish to your local drive, FTP, or Mobirise subdomain. Remember to check what the website looks like on other platforms such as mobile devices by using the device icons located at the top-center of the best website builder software.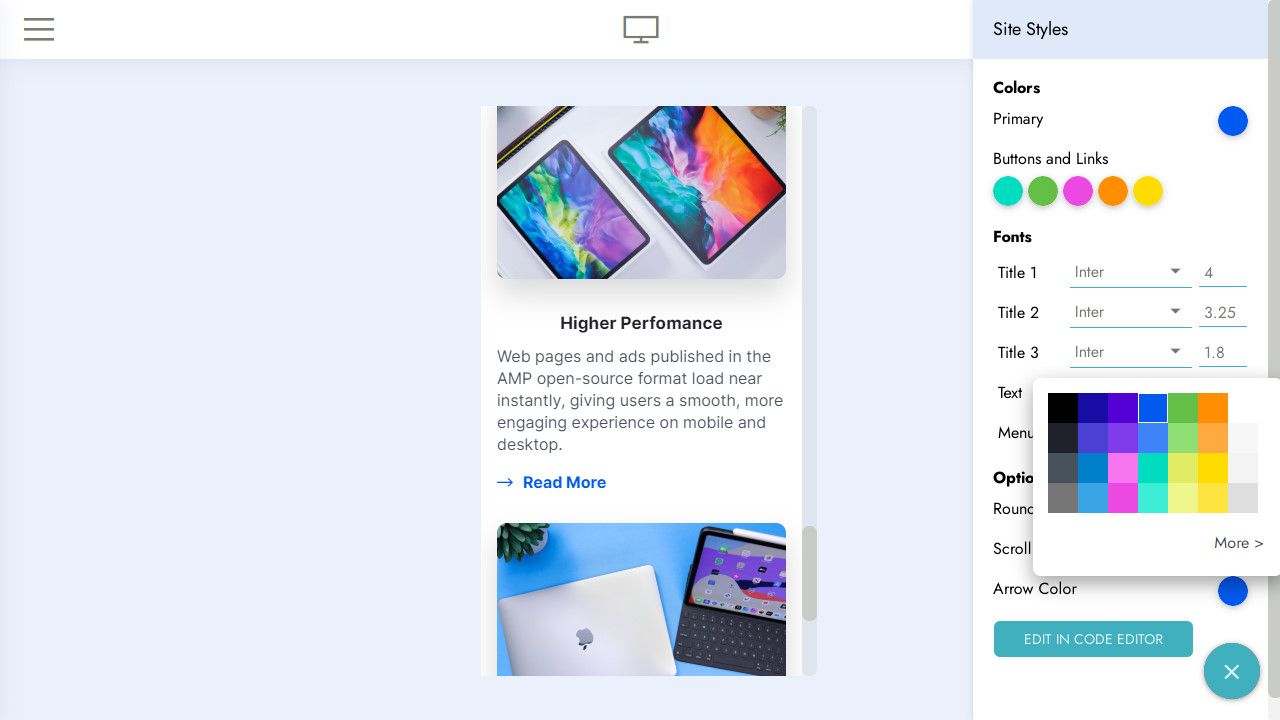 Advantages
There are numerous reasons why you should choose to use the Mobirise website builder. The main reasons that entice people to use this best website builder software are:
It can be used for free but also has a premium option.
The ability to use this website builder on both Windows and Mac.
The drag-and-drop feature makes it beginner-friendly and easy to use.
One time payment. No need to worry about annual or monthly fees.
It can be used offline. This feature isn't offered by other popular website builders.
In Conclusion
Mobirise was developed to make website creation a simple and easy process that could be completed by anyone, no matter how much experience they have in website development and design. If you want to create your own website but are intimidated by this task, then use Mobirise to make life easier and to create a beautiful, full-functioning, responsive website.