Cutting-Edge HTML5 Video Converter | Review
Converting a video file from one format to another is an annoying and time taking process, and if you have a website and want to upload a video on it, then it's become worse.
For a website video, you need to create multiple formats of that video so that it works well for all browsers and devices. However, the html5 video converter has made the video converting task much easier than ever.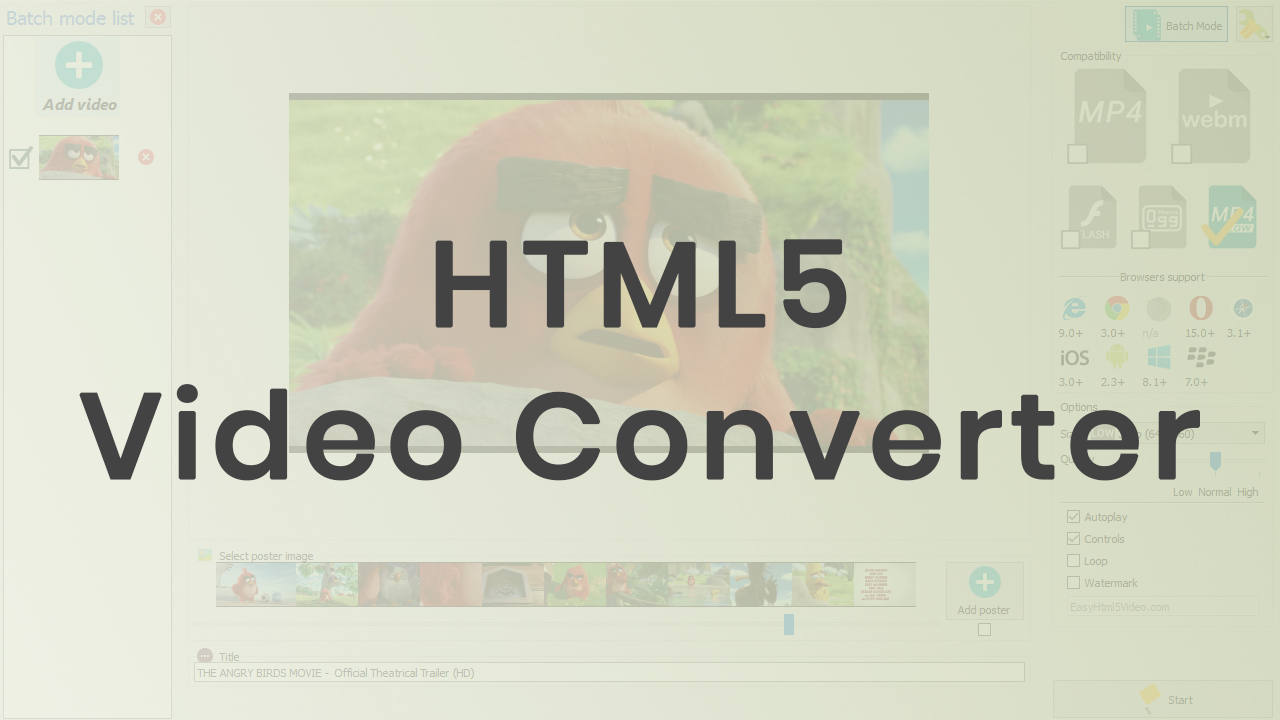 Thanks to the EasyHTML5Video, you don't need to create different formats for a single video separately to make it compatible with multiple sources.
Now you might be thinking that what EasyHTML5Video is and how we can use it? Well, don't worry, we are going to answer everything about the software in this article.
About EasyHTML5Video
HTML5 is very much in the web development trend and many developers are using it to build websites and other online stuff.
The reason that HTML5 is in the trend is that it has wide compatibility and is easy to code in comparison to many other programming languages. HTML5 videos are also part of HTML5, so browsers and devices like Android, iPhone, etc. have started providing their support for HTML5 videos.
However, you need to find a converter that can convert a video into OCG, WebM, and MP4 for old browsers, which is a time-consuming job. Thanks to the HTML5 Video Converter, that has made this task effortless for everyone.
Why Users Love EasyHTML5Video?
Users, as well as developers, love Easy HTML5 Video Converter because it is compatible with almost every browser, device and requires fewer codes. You can also embed HTML5 videos on your website without much grind.
The HTML5 videos enable users to add multiples functionalities like autoplay, loop, preload, and many more without developing any custom video player.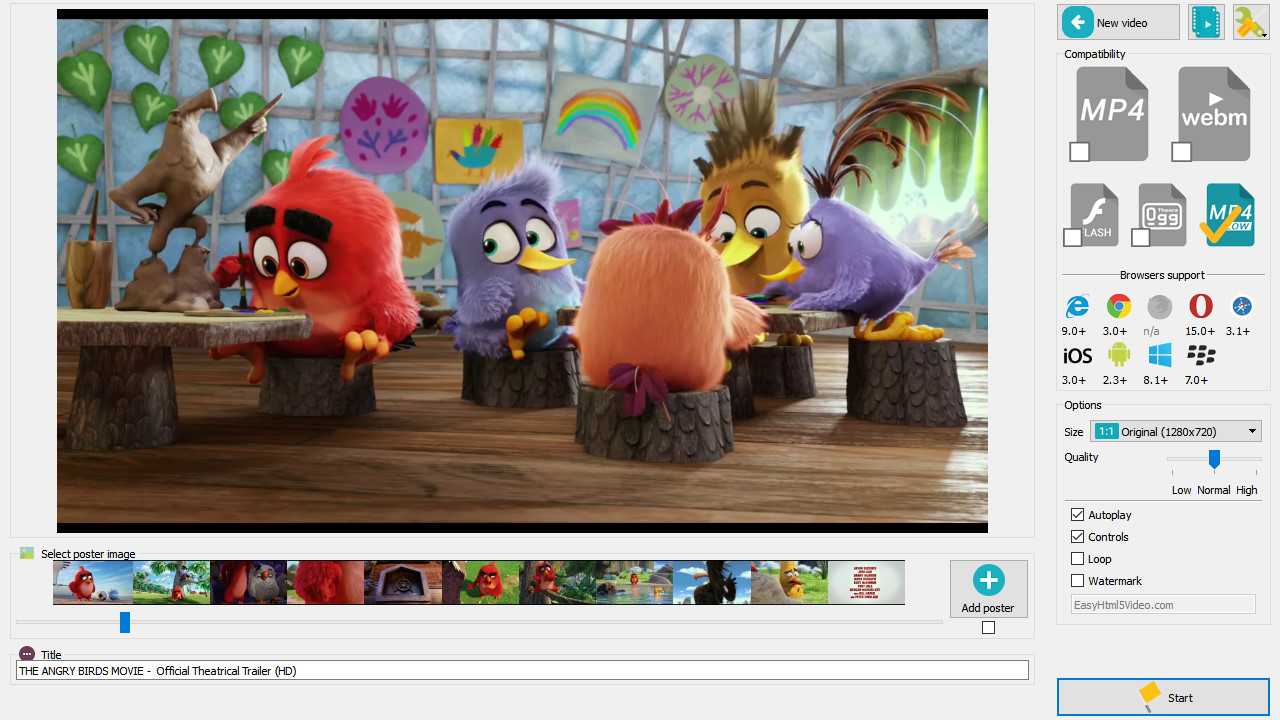 The best thing is that it is easy-to-use and doesn't demand more time. You can convert any video using an HTML5 Video Converter within a few minutes or even seconds, depending on the video length.
But the question is how to use the EasyHTML5Video? Below we have shared the complete method following which you can use it easily.
How to Use EasyHTML5Video?
Using EasyHTML5Video is not a difficult thing to perform. But still, if you are struggling with the using process, then don't grieve because we are going to show you the process with the help of which you can manage the software comfortably even if you are a beginner.
Download and install the app
Downloading and installing the app is the first process that you have to do to start. There are numerous approaches via which you can download the software.
However, we would recommend you to go to easyhtml5video.com, which is the official website and install the application from there. Once downloaded, now open the setup and install the file.
The software is free to use, but if you are going to use the software for commercial use, then you have to purchase the commercial licenses.
Drag and Drop your video
Using Easy HTML5 Video Converter software is much easier. It features a drag & drops feature using which anyone can effortlessly change the video format. After completing the install process, now open the software.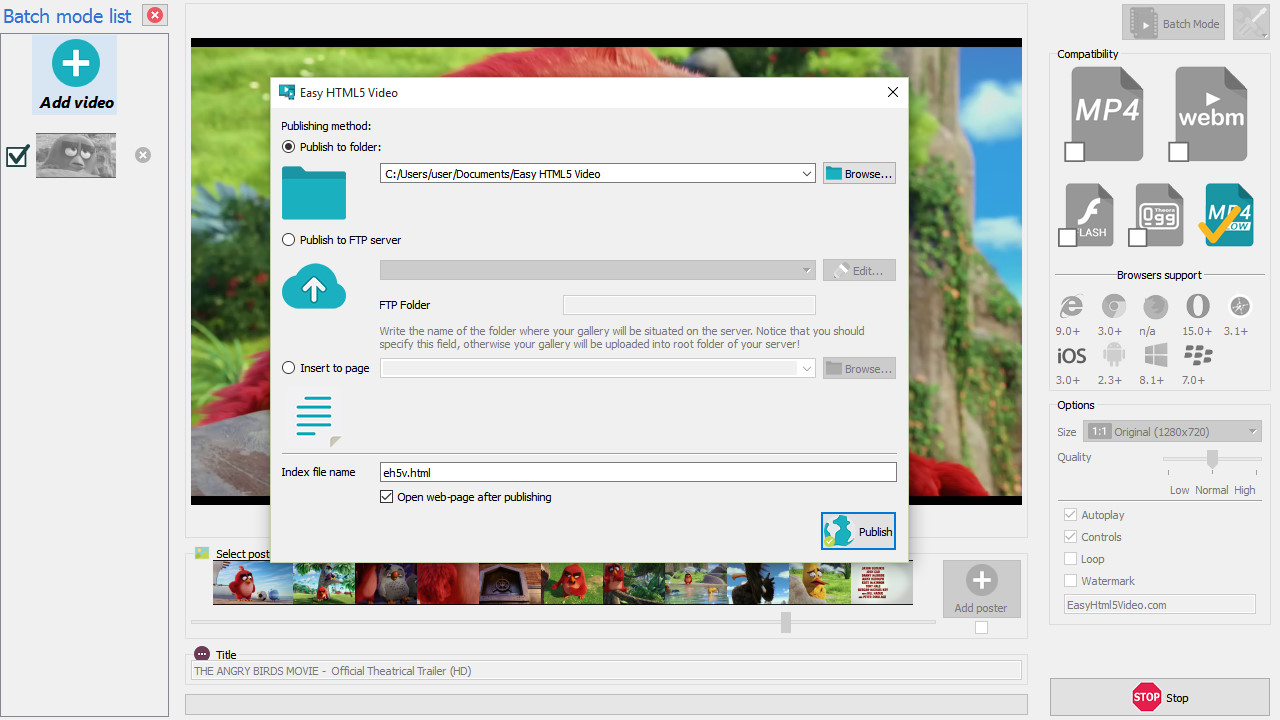 Go to the video folders that you want to convert. Select the desired video and drop it on the software. Now you will see the selected video in the software.
Choose supported video formats
After performing drag & drop, now you have to select the video format that you desire. The software allows you to convert the video into mp4, WebM, flash, and some other formats.
To choose the format, you need to tick mark it. The best thing about this application is that it allows users to convert a video into multiple formats simultaneously.
Due to this feature, you don't require striving and converting the video into multiple formats separately because the features will help you to do all the stuff at once.
Use additional features
You can further add different features to your video. The software allows users to add their desired thumbnail and watermark. It also assists users in changing the size of the video.
To alter the resolution of a video, you have to click the "Size" option and pick the preferred resolution. The size option is available at the menu located on the right side of the software. Thanks to the quality option that permits users to select the low, medium, or high quality.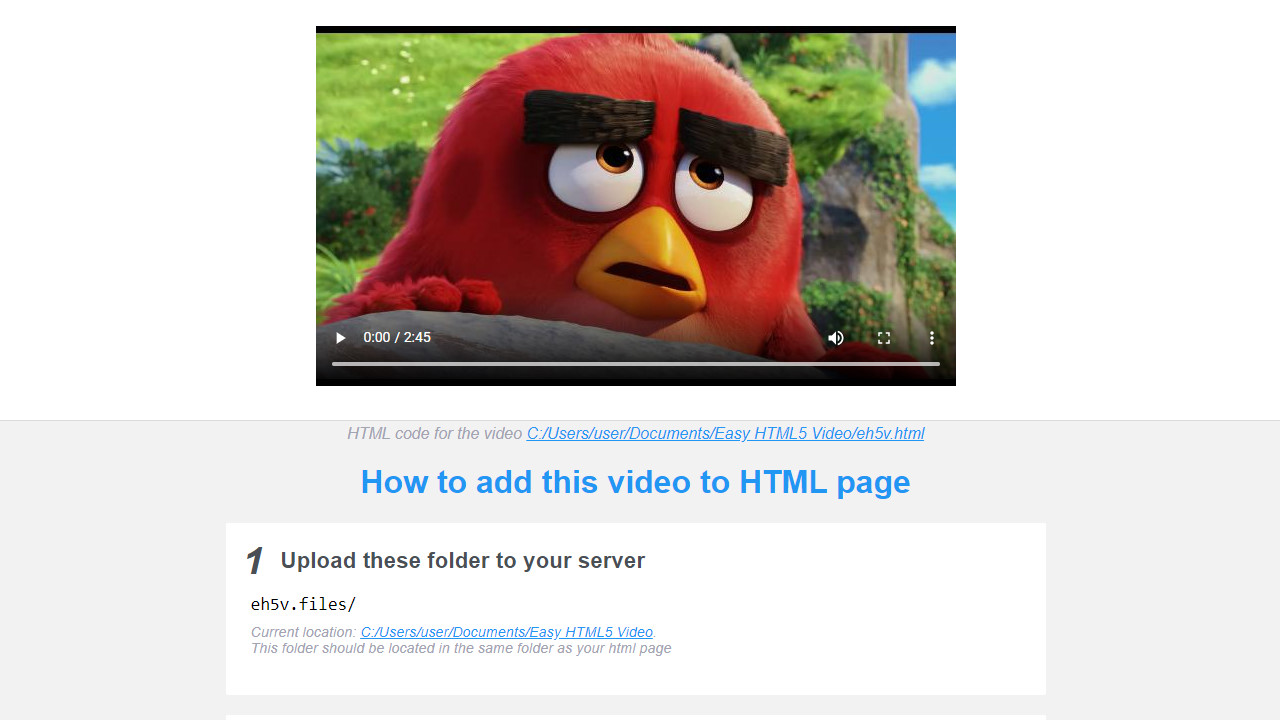 Below the quality option, you may find additional features, including autoplay, control, loot, and watermark, using which you can change a lot of stuff in your video. The poster option is another thing that users love about this software.
Using it, you can add a thumbnail to your video. You can include any image as a thumbnail using the poster option. The poster option is present at the bottom. Select it and pick the image that you want to include as a video thumbnail.
Convert your video to HTML5
Once you are done will all the features adding stuff, now the only thing you need is to start converting the video. At the bottom right side, you may see the "start" option.
If you are satisfied with all the added features and other elements, click on it, and your video will start converting. Pick the folder where you desire to keep the converted video and then click on "Publish." That's it. Your video is now ready to use.
Conclusion
EasyHTML5Video is a video converter that has made the HTML5 Video Converting process uncomplicated.
Rather than wasting your time on other video converter and convert the video one by one to make them compatible with all the devices/browsers, now you can use the EasyHTML5Video, which can convert a video into multiples format at once.
This software supports up to 300+ video formats, which means that you can convert 300+ different formats video into HTML5 video.
Moreover, it grants access to additional features, including autoplay, watermark, loops, etc. You can also attach a thumbnail to your video with a single click.