How to Design a Website - Website Builder Tutorial
So, you probably started a small business and you've been told by a friend who runs a similar business that the online marketplace possesses a lot of potential and as such, you should consider creating an online presence for your small business. Unfortunately, the web developer you meet states an outrageous amount of money in fees for your "small business'" prospective website.
With Mobrise, you can find out how to design your website from scratch to finish with the help of free templates, all by yourself.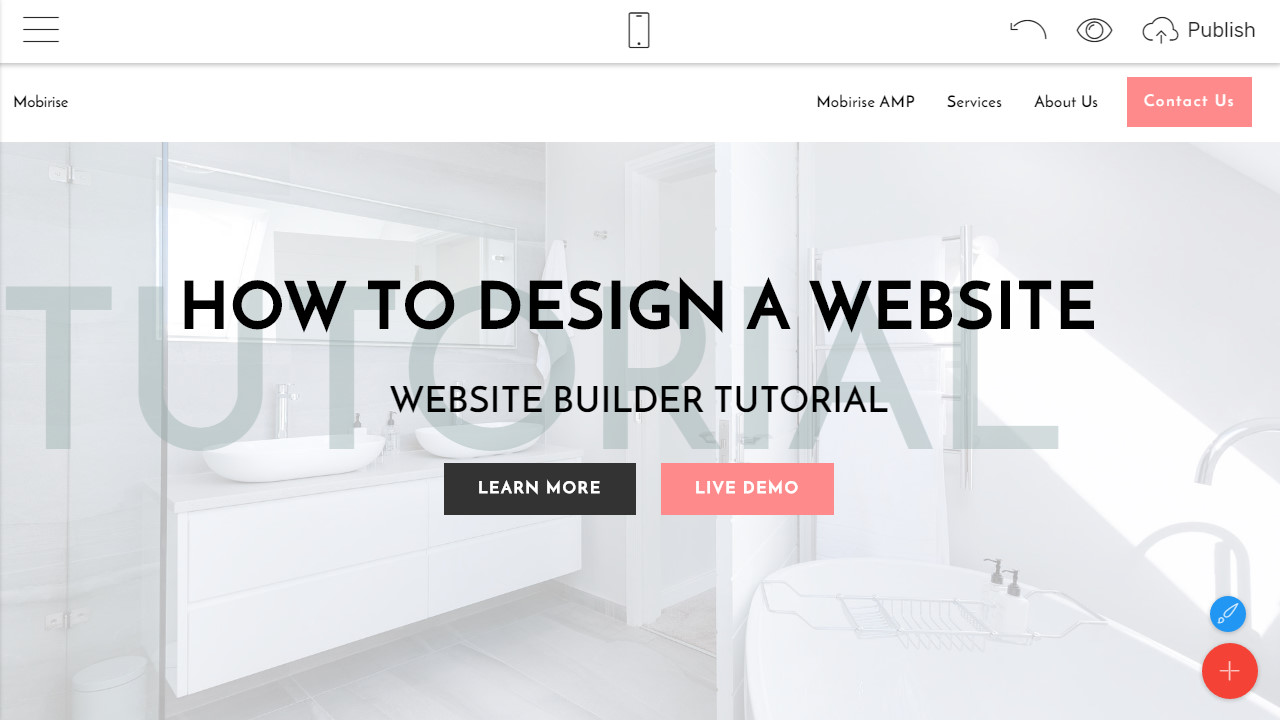 Over the years, the Internet has become a marketplace in its right, owing largely to the human traffic associated with the web. Consequently, issues of slow web pages began to arise alongside privacy issues, government bills and the lot.
A lot has changed since the early days, especially with regards the methods of web designing. The latest and hottest web design trend which is AMP, an acronym for Accelerated Mobile pages, simply ensures a faster and more seamless web experience for users by sticking to the barest fundamentals.
What is Mobirise?
Mobrise is an offline website builder application, existent within the AMP environment which enables users to very easily create small/medium scaled websites without any prior knowledge of coding, and the technicalities involved in web design. In layman terms, it is an option for non-techies to build websites.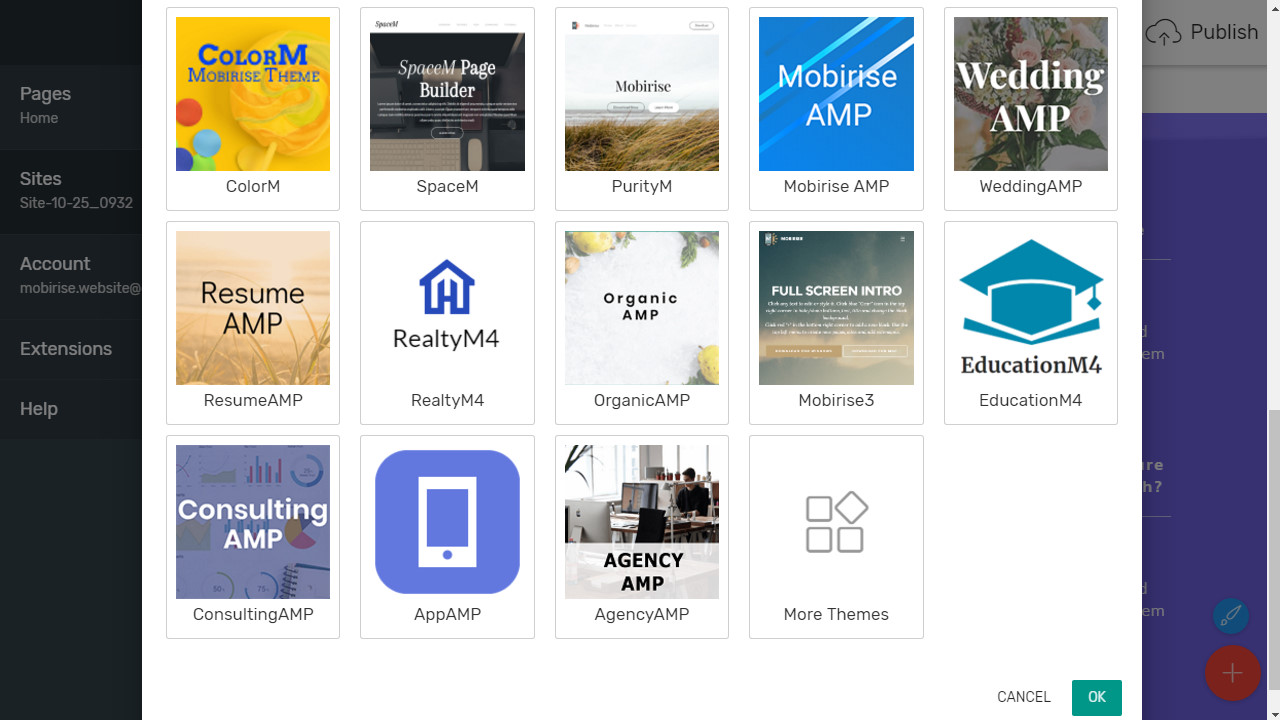 It also aids professionals in web design who may need fast prototyping and an easy start-off point for small projects and help webdev novices learn how to design a website.
How to design a website
To find out how to design a website with Mobrise website builder, you first need to understand what type of website you intend to build. Perhaps you want to build a landing page for your affiliate marketing campaigns, or a promo site for an app, event or product, or for your small/medium Coffee shop.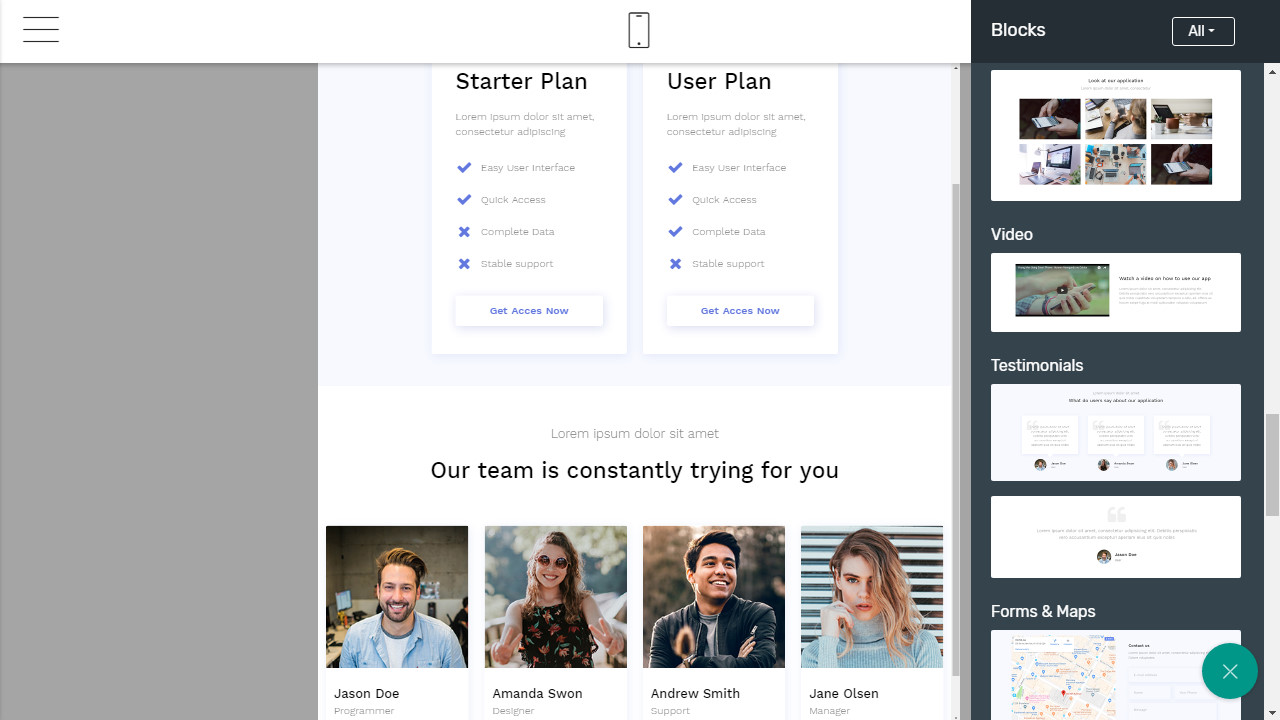 Once you are able to actively identify the type of site you want, then you can move forward towards choosing a theme which has a design that falls in line with your niche.
Choose a theme
You may be asked to sign-up if this is the first interaction with the app, please signup and proceed to select the theme that best suits your needs. All you need to do when selecting a theme is just that, select a theme from the options given and start editing the theme. Click on the gear icon on the top left corner and select "themes" on the pane to filter out other results, then select the theme you intend to use. (Note that some of the themes are not free, so you might have to pay for these themes if you intend to use them)
Drag and drop blocks
Next, you can now drag and drop headers, footers, menu bars, blog spaces on any part of your selected theme.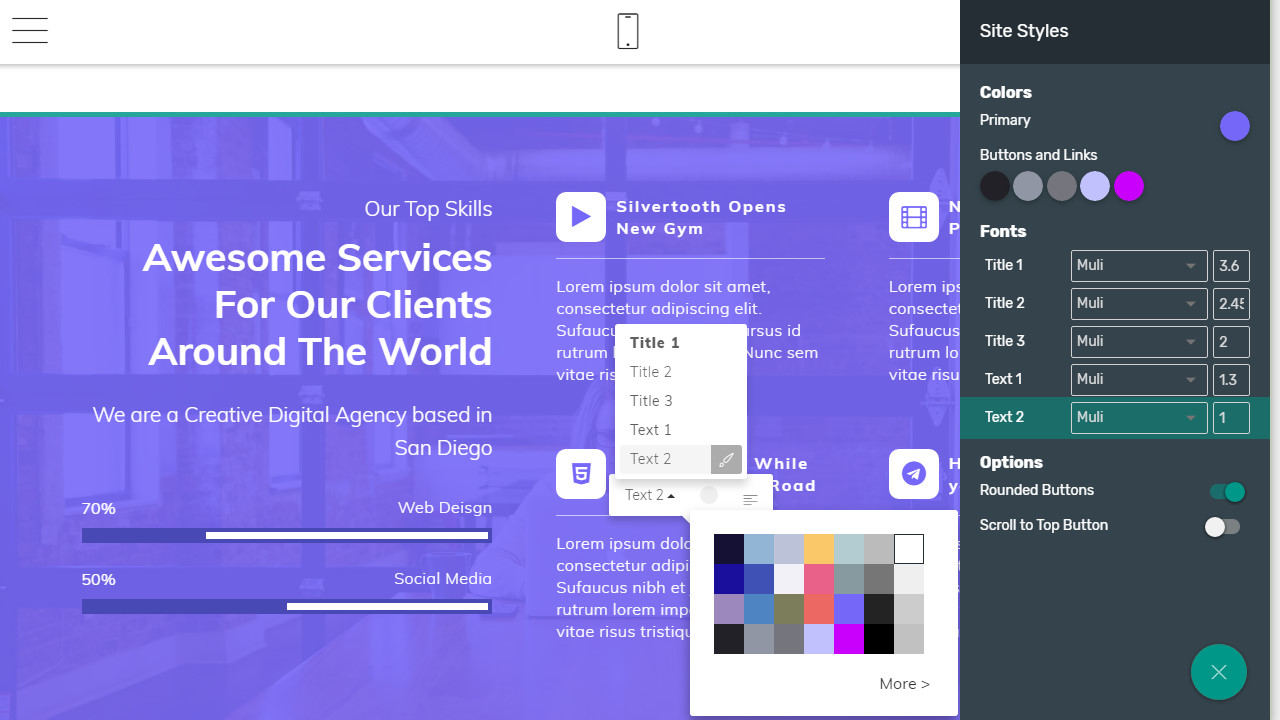 To do so simply click on the gear icon on the top right corner of your screen (Windows Users) and select the block you would like to add to your website and drag and drop in the exact position you want it. Tweak, move, shift it until you are completely satisfied with the look.
Design blocks
The font on the block you picked doesn't meet your needs?
Simply click on the text and your regular cursor should come up, enabling you to edit the text, make bold, align as well as give you the liberty to change the text and move the font however you like.
Publish your webpage
Once you are done, inputting text, uploading images and moving default blocks, simply click on the "Publish" icon on the top right corner of your screen, next, you have to select the location you intend to publish your site to. Some of the available options are:
Mobrise
Local Disk
FTP
GitHub Pages
You can also export your site, to do this, click "sites" and navigate to "site settings." Change the site name and click on the option "export site"
Mobirise benefits
The benefits of using the Mobrise website builder are too numerous to mention. Some of the benefits of using Mobrise include very efficient page loading speed, which ensures better interaction with users as an estimated 40% of users close pages in 3 seconds due to inefficient page loading speeds.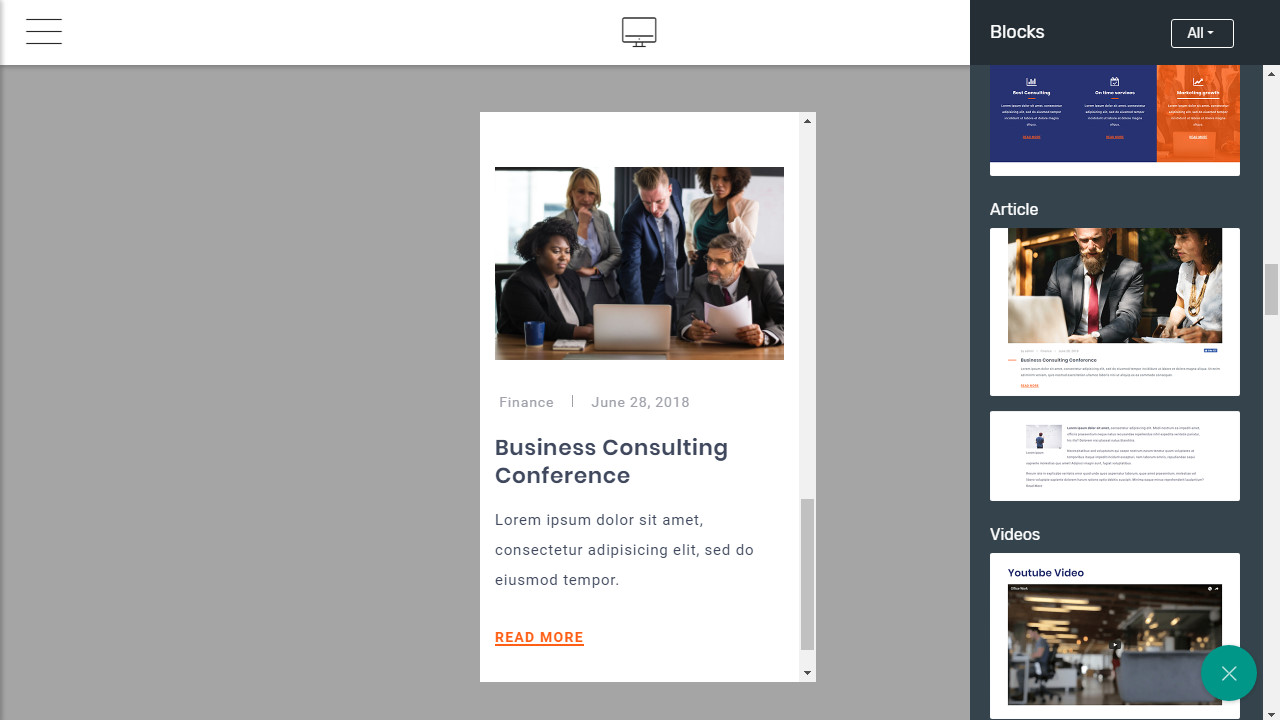 Mobrise also aids in creating beautiful looking sites, thanks to carefully designed templates and a plethora of theme options. With Mobrise, you'll most definitely get a theme that works.
Mobrise makes web designing as easy as copying pictures from your mobile device to your pc without compromising in the quality of your website. This is the major reason to use it to get to know how to design a website.
Conclusion
All in all, Mobrise is a very vital tool within web designing spheres. An offline app, which allows you to design your own websites without any prior knowledge of coding and the technicalities involved while keeping quality at par is almost unbelievable. Yea Mobrise is unbelievable but true.